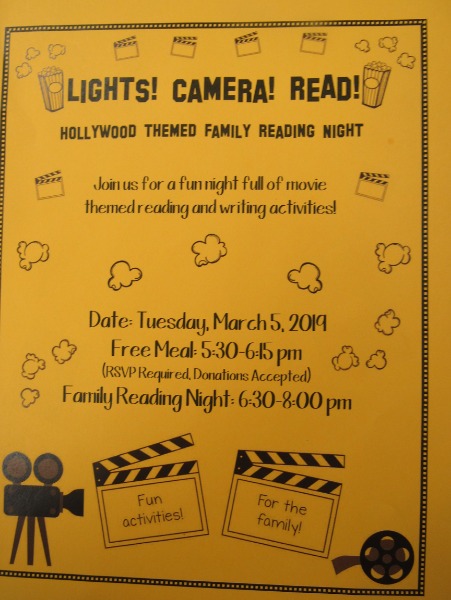 LIGHTS! CAMERA! READ!!
Coming: Family Reading Night for Preschool through Fifth Graders and families! Family Reading Night Reminder
A Reading and Math Help Program
Title I is the nation's largest federal assistance program for schools. The goal of Title I is to help every child get a high-quality education. Title I resources are directed toward students who need additional help in reading or math. . . .